Auntie Freeze's Crazy Cones
Auntie freeze is frantically feeding the crazy cone so that she can get back to business
selling ice cream. Guests help auntie freeze by boarding scoops of ice cream and blasting water at crazy cone and its minions.
This is a concept entrance way influenced by British Art Deco. This project is not affiliated with Blackpool Pleasure Beach.
PAVE SketchUp Student Competition
Brief: To create a portable experience for SketchUp.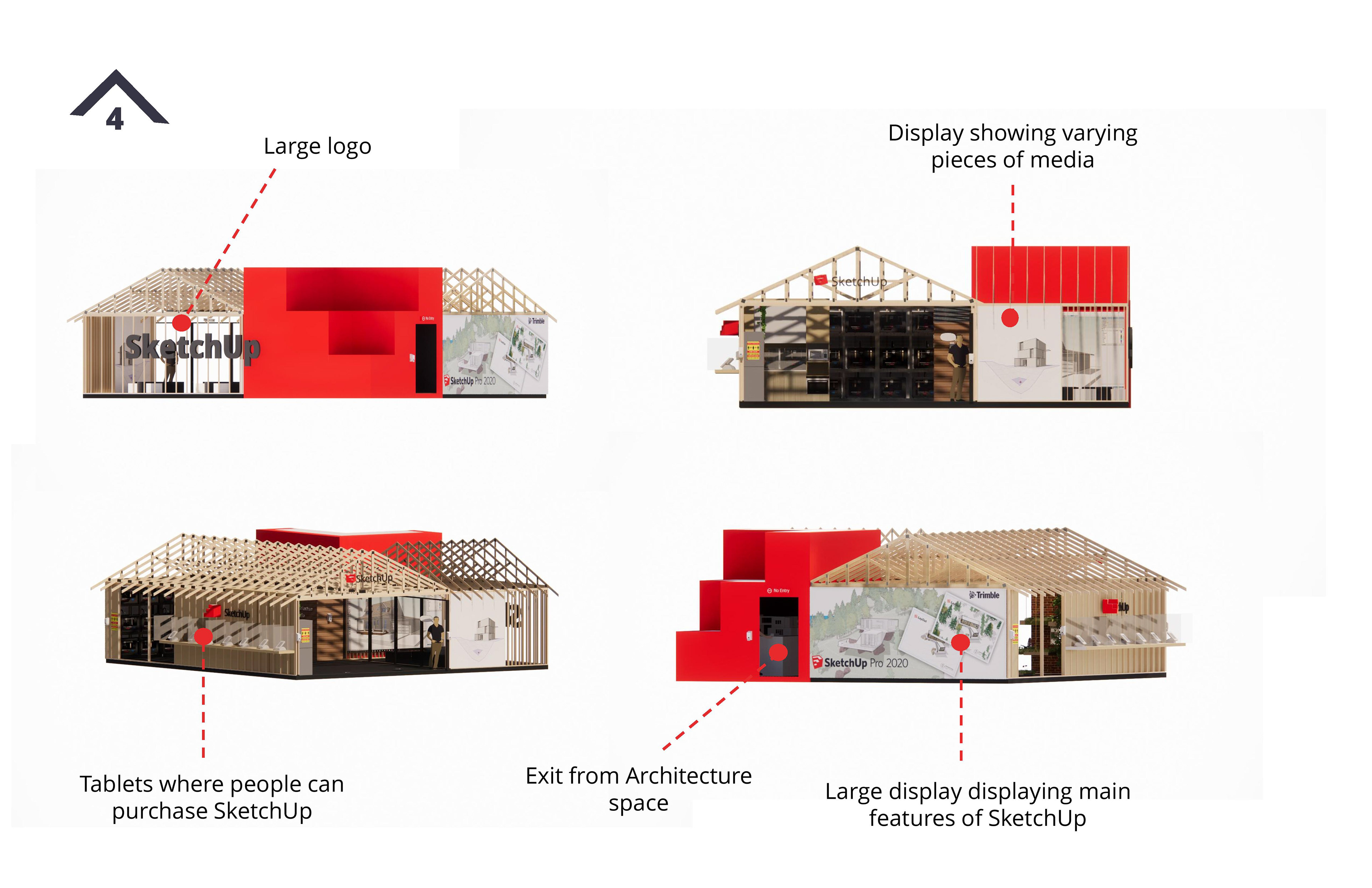 Brief: Design a land entrance for "Mount Mystery". The theme can be anything that fits the name.