Auntie Freeze's Crazy Cones
Auntie freeze is frantically feeding the crazy cone so that she can get back to business
selling ice cream. Guests help auntie freeze by boarding scoops of ice cream and blasting water at crazy cone and its minions.

PAVE  SketchUp Student Competition
A short competition I competed in just before starting university. The brief was to create a portable experience for SketchUp.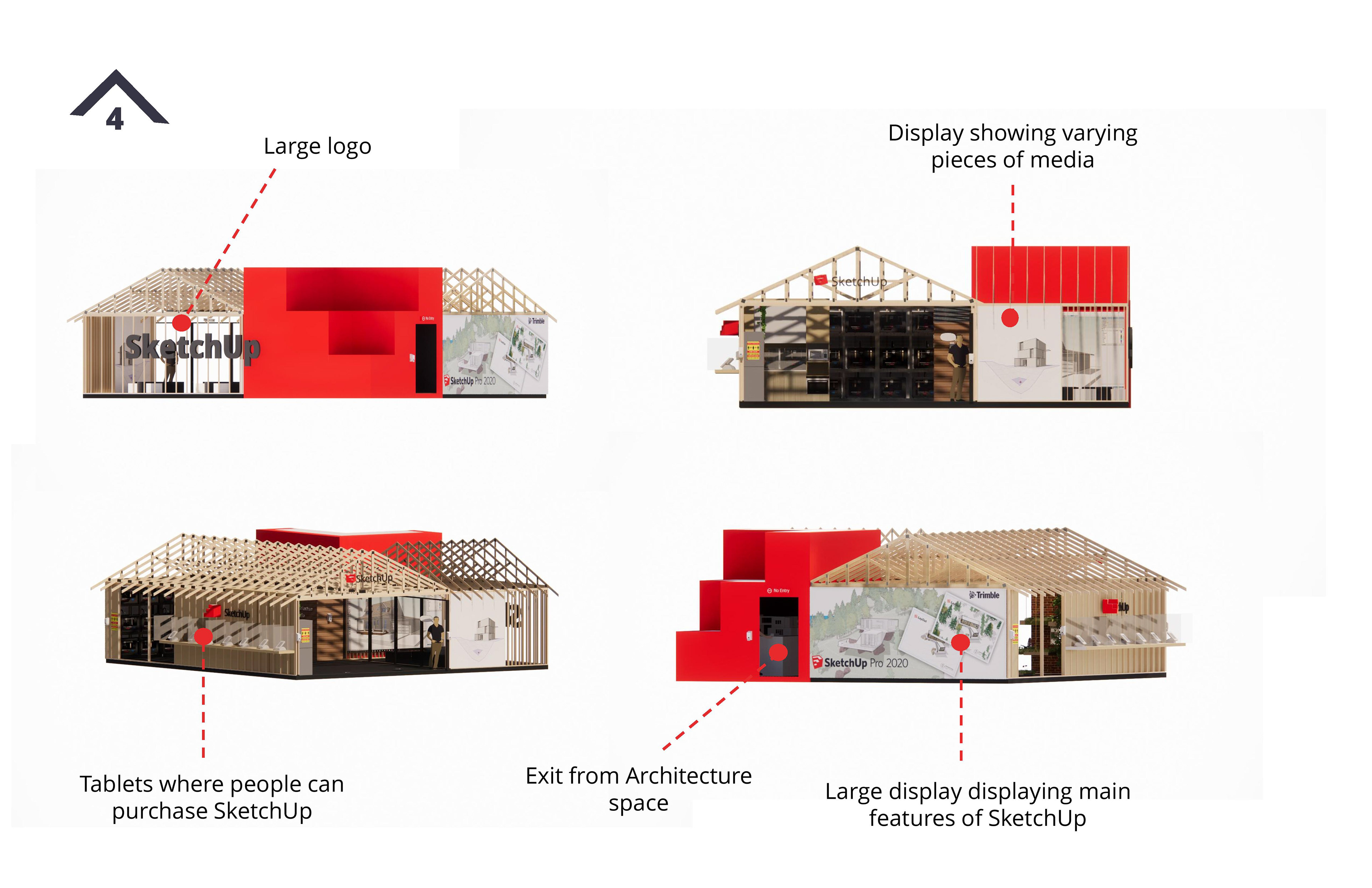 Mount Mystery  /// Armchair Imagineering
BRIEF  -  Design a land entrance for "Mount Mystery". The theme can be anything that fits the name.
For this brief I decided to take a more playful look and play with Lego.
This was my first attempt at using Unreal Engine and was a piece of homework set by Kevin Kalbfeld during Themed entertainment creative workshop series course. 
Just some fun other pieces that don't really fit in other places