BACHELORS ARCHITECTURE WORK - OXFORD BROOKES
In celebration of oxford universities 1000th anniversary this new monuent celebrates the innovation from oxford by 
connecting it to the metaverse. The person who controls the carillon at the same time creates art in the metaverse. This is a performative piece where the bells ring in oxford and in the metaverse people can see the art being made. When the bells ring it notifies people in oxford that this person is at work in the metaverse.
This community food hub aims to tackle the large issue of food waste. All food waste that is still edible would be sent here and could be turned into pizza for the people less fotunate. People would also be able to make the pizza 
themselves creating a fun activity for young and old.
Models made to better represent my final proposal (Above) CAD Drawings from different perspectives all drawn on A1 paper (Below)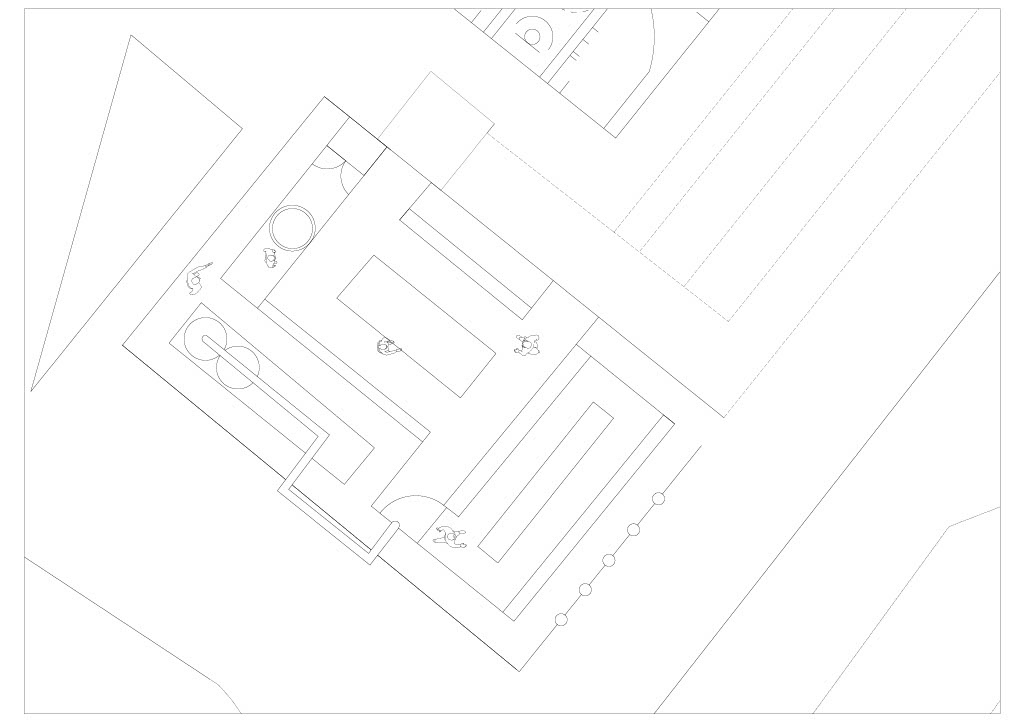 For my final crit we had to make a 1 minute video so I decided to put a fun spin on it. The theme of my visitor experience was construction and getting kids involved and in my opinion nothing exemplifies this more than Lego.
This is a contemporary equivalent to Acland's Broad Street "Cabman's Shelter". This shelter is also an immersive play space based on Lewis Caroll's Alice in Wonderland.